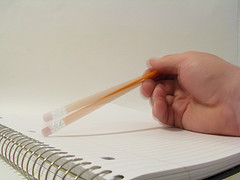 Content marketing can produce astonishing results for your business, with Demand Metric research showing it to generate three times more leads than traditional marketing, despite costing 62 percent less. This goes some way towards explaining why more than 90 percent of B2B sellers have adopted it as a strategy, according to GEB Global.
Although working with a good content and search marketing agency can help to ensure success, many newcomers to content marketing find that their campaign fails to produce the results they expected or hoped for. Indeed, the Content Marketing Institute found that only 42 percent of organizations believe their own content strategy is effective.
In this post, we take a look at some of the most common pitfalls, as well as ways your business can avoid them.
1. Carry Out Market Research
As with any other piece of marketing, the number one step should be to carry out market research, yet far too many content marketers jump right in, thinking they know what their audience wants. Take the time to learn about your target audience and their expectations, so that you can tailor future content towards them.
"While some content marketers might assume they know what's of value to the target audience, the best way to identify the best opportunities is to do market research before any content is created. Data from CRM systems can be a valuable source of worthwhile ideas."
-Patricio Robles, a digital marketing expert writing for Econsultancy.
2. Set Clear Objectives
Similarly, too many content marketers rush in without truly thinking about what they hope to achieve. Nevertheless, research published by the Content Marketing Institute identified the establishment of clear objectives and the formation of a coherent strategy as one of the most important factors in running a successful campaign.
Identify the overall aim of your content marketing strategy
Set a number of small, realistic, measurable goals
Establish the metrics you will use to define success or failure
Be willing to make changes if your content does not produce a ROI
3. Create Quality, Useful Content
Due to the popularity of content marketing, your audience will have no shortage of options to choose from, so you absolutely must make sure your content is of a high standard. When it comes to success in this field, quality trumps quantity every time, so focus on getting the content right, even if it takes longer.
The content you publish should be informed by your research and your objectives. Make sure you are publishing content and formats your audience want to read and ensure it provides them with actual value. CEB research has found that the best performing content teaches readers something new and encourages them to change their behavior.
4. Be Consistent With Your Blog Posts
Finally, one of the single biggest mistakes businesses make with content marketing is inconsistency. If you want to build up an audience that regularly reads your content, they need to know when it is likely to be published. Work with a search engine consultant and establish a schedule, then try to stick to it.
"When visitors see big gaps in your blog frequency or it's been a while since your last post, it sends the wrong signal to your audience and will certainly not help you achieve your content marketing goals. Avoid this mistake by committing to blogging at least once per week, every week — NO excuses."
-Tim Asimos, writing for Circle Studio.
Christelle Macri is the founder of Ebizpromotion, a leading SEO company in Berkshire, with a no-nonsense and ethical approach to digital marketing. She is also search engine consultant with over 17 years experience in the internet advertising industry. Having worked for a major search engine and pioneering pay for performance advertising networks, she is an expert at turning her clients' websites into consistent revenue streams, using a variety of digital channels.