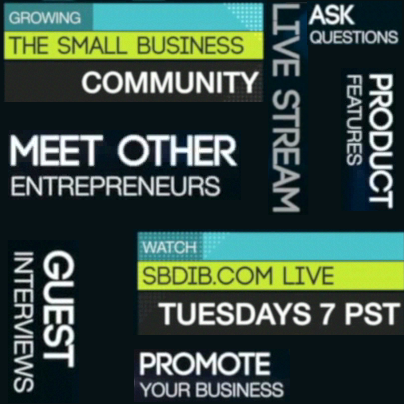 The Small Businesses Do It Better Show will be busting down doors in 2013! The lineup of guests I'll be interviewing is stellar. The products I'll be featuring are amazingly awesome.
I'll try not to "geek out" on you too much here, but watching this show live is phenomenal. If I didn't host the show myself, I would be the biggest fan! Here's a breakdown as to why the Small Businesses Do It Better Show is so fantastic:
Interviews with entrepreneurs and industry experts who provide valuable and practical information you can apply to your business
Product features that help small businesses and inventors names and products visible to the online community
Live stream component that brings you the opportunity to network and connect with other like-minded small business owners
Connecting with the show host during interviews, via live stream, enabling viewers the ability to ask the guest questions, in real time
Plug your own business in the live chat, introduce yourself to others, and get the host to plug your business on the live show
Each show is recorded, which is available for video replay on sbdib.com, iTunes, YouTube and Blip tv. MP3's are available to listen to on iTunes and Stitcher Radio.
See you on Tuesday!