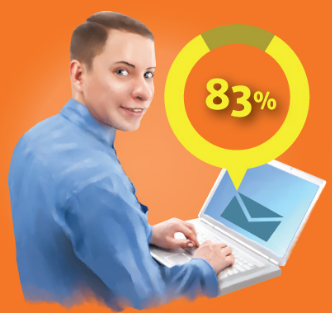 This infographic is quite surprising! It's hard to believe that print marketing is more widely used than social media marketing and online advertising, but the percentage of businesses who intend to increase social media usage is fairly high, which is great!
Knowing the top challenges small businesses face is also important, and for those of you who provide services to businesses that can help with these common problems, jump on it!
Take a look at the social media network usage too, I'm a little bummed that Google+ was not incorporated into this data – it would be good to know where they stood. But, look at the YouTube numbers, and which other networks it is used more than. Are you marketing with video?