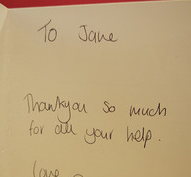 Amidst the preference for social media and texting as a primary means of communication, it seems communication styles end up being more functional and less formal and often don't follow traditional etiquette rules. Embracing the evolution of communication as a result of technological advances is great. It's just that etiquette should not be abandoned along the way. Shifts in etiquette develop a lot more slowly than in communication trends so it's important to create a balance between traditional business etiquette practices and the current climate of business culture. Here are 6 tips to help you keep current with business etiquette.
Send Thank You Cards. Clarification: Send handwritten thank you notes. You can easily order customized business thank you cards to have on hand. Whether you are interviewing for a job or thanking a client, a well-crafted personalized thank you note is a great way to connect with people. If you are sending a thank you note post interview, send it within 24 hours. If you interviewed with multiple people send a thank you card to each person. They will appreciate a personal message and it may just set you apart from other candidates.
Use Full Names. A good way to remember names is to repeat it back once introduced. Repetition will help you create long term memorization. If you are introducing two colleagues or a client and colleague use their first and last name, title, and a little piece of information. For example, "This is Rhonda Robinson, Director of Marketing. She's been with the company for 5 years and recently helped establish our California office." The information helps break the ice and gives the two newly acquainted people a topic of conversation too. The same goes for email introductions.
Don't Engage In Office Gossip – especially at the office. This is critical at any company but it's especially important for employees of small companies to observe because it wouldn't take much for the whole office to be involved. People sometimes do things that we just don't understand or that even seem scandalous to us. The important thing is to remind yourself that you are all people outside of work with lives full of "stuff". Don't turn partially overheard conversations or spontaneous judgments about someone's character into office gossip. If there is something you wish to discuss with a fellow company employee, make sure you discuss it away from the office. The golden rule really is a traditional piece of business etiquette that remains solid and relevant: treat others as you wish to be treated. If you wouldn't like having something unpleasant about you circulating the office, you can be certain no one else would either.
Be Present. With constant connection via our wireless devices we are evolving into a society of multi-taskers who are easily distracted. When you are engaging in conversation with peers or clients, refrain from checking your watch, texts, or email. There is nothing that makes someone feel more unimportant than when you focus on other things instead of the conversation. By checking your watch you are sending a message that you want that you anticipating something and need this to end. By checking your phone or email, you send a message of disengagement and disinterest. By giving the person your full attention for the duration of the conversation you may actually gain valuable answers or insight. If the person is dragging on, politely interject with, "It seems like you have a lot you'd like to discuss. Let's schedule a time when we can talk more in depth about this." Most people just want to be acknowledged and feel like their opinions matter. We all want our time to be heard.
Just the Data Please. Office conflict is bound to happen from time to time and you won't always agree with the way a colleague is handling something.In times of conflict, try hard to focus on just the data – not your emotional response. By focusing on the data, you can start to detach yourself from the situation. You'll be better able to establish that though you may disagree, the data points to XYZ as a resolution.
Mind Your Manners. It's important to brush up on dining and social etiquette if you are conducting business at events and dinners. In terms of polite gestures, stick to gender neutral acts. Opening doors for both men and women is encouraged. However, pulling out a chair for women or standing up when a woman leaves the table are not necessarily appropriate for business interactions. You should never do anything for a female you won't do for a man at a business engagement. Brush up on your basic table etiquette. Use forks from the outside in, the bread plate sits to the left of the dinner plate, drinks are placed to the right. Follow your host's lead when ordering food and beverage (i.e. if he/she orders just an appetizer, follow suit). Be sure to also be aware of any cultural or dietary needs of your customers in advance of your meeting; you don't want to take a vegetarian to a steak house. Also, it is customary for the host to pay. If a struggle for the bill erupts, discretely walk it over to the waiter to take care of it.
Business etiquette doesn't have to be complicated or fussy. Keep these etiquette tips in mind in your place of business and at business events. In a world of informal communication demonstrating a little decorum in business interactions is a great way to make you stand out as a professional.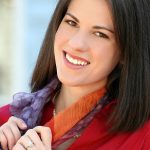 Nancy Arnold is a Seattle area blogger who writes about small business marketing strategy as well as being a working mom. You can find her enjoying the sun when it's out and spending time with her family in her free time. Follow her on Twitter @BizBuzzNancy. Image courtesy StepChange MoneyAware