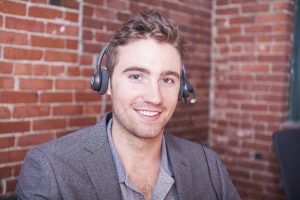 More and more start-ups and businesses are being run from the family home. It's cheaper and often more convenient if you're juggling raising a young family with spread sheets. But, usually what your home-based business is lacking, is space for client meetings. Although individuals in the business world are non-judgemental about premises, I would never advise hosting a client meeting in your family home. A lounge strewn with your kid's crayons and a wet dog running in from outside isn't practical and would not make a very good first impression. It may seem like extra effort, but there are plenty of places within your locality that offer affordable, good-sized spaces to host your client meetings. So whether it's a one-on-one or a sizable party, here are a couple of places you probably hadn't even considered to host your meeting:
Smaller meetings
Coffee shop
Fancy a latte whilst you're discussing media campaigns? These days, nearly all coffee shops are equipped with Wi-Fi, so you can simply claim a table and set down your laptop. I'd recommend this venue for one-on-ones only, as the atmosphere would not befit a professional group meeting. I'd also recommend that you plan your venue and time of day strategically in advance as coffee shops can get pretty busy and quite noisy at certain times of the day.
Restaurants
Who can turn down a free lunch? I'm not saying it's a sure-fire way to secure a contract, but a restaurant creates a relaxing environment to discuss business agendas. Pub restaurants tend to have less expensive menus than most other restaurants, so once you've savored ideas over lunch you can offer to buy your client a drink at the bar – but plying them with drink shouldn't be part of your sales pitch…
Rental office space
Local office space is excellent for conducting interviews and striking business deals. They're scalable, providing you with both the space and the means to get work done. Office spaces are available at hourly and daily rates, they're furnished and they're cleaned daily so you won't have to lift a finger. You can find your nearest space by simply typing a "office space to rent" search into Google, along with your postcode.
Larger Meetings/conferences
Village/ Town Halls
If you're holding a conference, renting out a function room or hall in your town or village isn't a bad idea. They have kitchens, toilet facilities and even washing facilities for clients whom have come a long way. They're not the cheapest of spaces, but they're an impressive setting.
Hotels
Hotels have conference rooms as well as accommodation. If you're meeting with international clients, it's worth checking out the rates of the conference room in which they're staying to save them traveling the extra distance. And for an extra fee you can have these meetings catered for.
Conference Centers
Conference centers are ideal for the smaller business looking to pitch or meet with larger groups of professionals. There are rooms of different sizes to suit any budget and accommodate any sized party. There are many conference centers popping up all over the UK either inner city or on the outskirts of towns and create a professional atmosphere.
Virtual meetings
Skype, a conference call of even a Google+ Hangout can help to bridge commitments, distances or last minute meetings. Virtual meetings are by no means informal. They may be tedious if technology lets you down, but as long as each party is aware of the time (check time zones for overseas virtual attendees) and whether they have all of the right equipment for a Skype chat or a virtual hangout, these can be just as successful as meeting face-to-face.
Key Equipment
Most meeting rooms, conference centers or office rentals will provide projectors, furniture and chart pads for you, but one thing that they won't provide is name badges or conference lanyards. Name badges for attendees who will have not met one another before are one of the most important things to prepare in advance. They're ice breakers and help people put a face and name to the people they're about to do business with. And if like me, you're terrible at remembering names, they're an essential.
When picking your meeting space
Only you can gauge the right place to book for your meeting. Is the client looking to have an informal chat? Are you about to pitch to them an awesome new strategy – or are a number of you meeting up to discuss collaboration? Make sure you pick the right venue to suit the tone of your gathering.