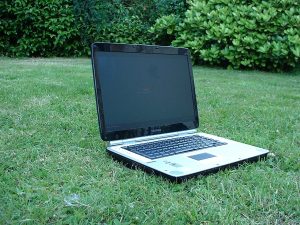 If you're making the transition from a 9-5 office job, there are some steps that you can take to make sure your remote work space is up to the task.
Beyond the obvious "must-haves" like a stable high-speed internet connection, a door that closes to keep noise and distractions at bay (especially important if you have little ones), a reliable computer, desk, and other tech required to do your job, you'll want to take time to consider the following three tips. I found these to be critical to my successful transition to a work-from-home role.
Create an Organization & Scheduling System
One of the biggest challenges many professionals face when transitioning to a full-time telecommuting role is staying organized and focused. When you commute to an office every day your schedule is built-in, and we end up taking that for granted. Your colleagues schedule meetings, your boss checks in on the status of your projects when he walks by your desk or cubicle, and you take breaks to get coffee or lunch with your co-workers where you can discuss projects and goals.
Telecommuting full-time is different in that the small rhythms of a workday that you've come to rely on don't exist … unless you create them.
While project management platforms like Trello or Slack can be very helpful to facilitate collaboration with other team members and remain engaged while working from home, I also recommend mounting a large pegboard, chalkboard, or whiteboard on the wall of your home office. This creates a prominent, physical space where you can keep track of the daily tasks you're responsible for, the status of ongoing projects, and post reminders to check in with team members.
Entrepreneur and speaker Vanessa Loder recommends limiting your daily to-do list to 3 important items, a tip which will allow you to remain focused on what matters most. She also suggests tackling the most important item on your daily list right at the beginning of your day when you're fresh.
I find it's also helpful to create a check-in schedule. This makes it easy for me to remember to touch base with my boss at the end of each day for a daily project update, to invite daily communication and collaboration with my team members in a morning email, and to ensure that I'm remaining engaged in my work community by scheduling time to reply to important emails each afternoon.
Scheduling breaks throughout your work day is important as well. Breaks from work allow you to remain mentally and physically engaged when you're at your desk. I make time for a morning and afternoon walk with my dog. This gets me outside in the fresh air, and energizes me when I sit down with a fresh cup of coffee upon my return.
I find that I enjoy the flexibility and freedom of remote work much more if I create a routine and organization structure that makes it easy for me to keep my stress level low and focus high. It's one of the most important steps you can take to prepare your home office for telecommuting full-time.
Create an Inspiring Work Space
It's easy to think that a room with a desk and a computer is going to be an effective office, but there are steps you can take before you begin working from home full time which will support your new lifestyle.
A fresh coat of paint on your home office can go a long way toward making you feel engaged and energized every time you step into your room. But don't choose just any random color.
Environmental psychologist Sally Augustin, Ph.D. notes in Psychology Today that the color green has been linked in studies to producing more creative thinking, making it a good option for artwork or for an accent wall in your home office.
An added benefit to a fresh coat of paint, or refinishing your office's hardwood floors before you begin working from home full time is that these costs may be tax deductible.
As you consider your home office space, I recommend adding easy-to-grow office plants like Pothos, Peace Lilies, and Parlor Palms which can help to purify the air, add depth and beauty to your workspace, and which may increase productivity by up to 14% according to this study.
Finally, include photos and artwork that inspires you. My advice is to display photos of your children (to remind you why you're working so hard), and photos of places you hope to visit (to stay motivated and looking toward the future). Quotes and sayings that you find inspiring can be easily printed and framed as well — a budget-friendly tip to help create a workspace that inspires you.
Divide Your Space (and Conquer)
While you may work at your desk full-time, I recommend creating several defined spaces in your home office. Changing positions throughout your work day promotes good physical health, but I find that it's a way to stay mentally engaged and energized as well. It's a good practice for corporate offices , and it's a strategy you can adopt when preparing your home office for telecommuting full time.
In addition to your desk and computer, consider adding a counter (this could simply be a large floating shelf mounted to your wall at the appropriate height) where you can stand to review documents or where you can mount a webcam and flatscreen to video conference with your boss or clients.
I also think tucking an armchair, lamp, and side-table into a corner of your room is nice if you have the space. This can allow you to relax, reflect, and brainstorm. In my office chair I take breaks to read inspiring articles, to leaf through my favorite book, and it's where I take calls with clients to plan the scope and budget of upcoming projects.
Brick-and-mortar offices have several types of defined work spaces, and even in a small home office you should create defined areas for the different types of work that you do.
Putting Your Home Office to Work For You
Advances in technology have made telecommuting (and hiring telecommuters) a popular option for both workers and employers. But in order to make your transition to working from home a success, it's important to take steps to create a home workspace that empowers you to do your best work, stay focused and on-task, and which inspires creative thinking and innovation.
Joe Hessert is the founder of 10Desks.com, a website offering office product reviews, design tips, and business management advice to office workers and work-from-home professionals. He has written for Business.com, LifeHack, MapQuest, The Los Angeles Review, The New Haven Review, and he maintains a business and marketing blog at joehessert.com.