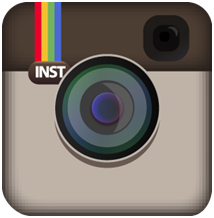 Instagram is a popular photo sharing and social network app that is specially designed for mobile devices such as smartphone and tablets. It currently runs on Apple's IOS and on the Android phones running Android version 2.2 or newer and has made amateur photographers of millions of us. With over 100 million users sharing their photos and socializing on Instagram, this opens a door for businesses to enter and start promoting their business for free so why not give it a go.
Show what you sell
One of the most obvious benefits of using Instagram is that it allows you to take pictures of your products and display them for your Instagram followers to see and possibly even share. If your industry is highly visual and purchases are made based on what the product looks like such as clothes, shoes, decorative ornaments etc. then posting pictures of your products could really help to increase sales because an instagram user may stumble into a product which catches their eye and then go to your website to purchase that product.
There are a number of applications which compliment Instagram like Pinstagram which allows users to print out images into things like wall calendars and stickers. If you create high quality images that your followers like then they may decide to print them out which is additional free advertising for your business.
Start a discussion with hashtags
Creating a discussion can really help to increase user engagement and to get people talking about your brand. If there are any developments within your industry which you have an opinion on then why not let your Instragram fans know about it and ask start a discussion. Discussions often get shared which means your brand is being shared as well. When creating a discussion be sure to insert a meaningful hashtag. Hashtags help users find topics which they are interested in and if you're using meaningful hashtags then the chances are that your content will be found by the right people who are more likely to be interested in your products.
Advertise offers
Set competitions and advertise offers on your Instagram account to gain followers and to drum up interest around your brand. If you are seen to be giving back in the form of competitions and giveaways then you are likely to be followed by more people. Ask users to take pictures of them using your brand in either a sensible or humorous way and ask them to share it. Your users can then vote on their favorite picture and the winner could win a prize
Share pictures of your customers
People love to be featured and talked about so if any of your customers have purchased a product from you that you want to promote then ask if you can share a photo of them interacting with your product on your Instagram page. Maybe a customer was the first to purchase a new product, they were your one thousandth customer or they found an interesting use for your product. Sharing a picture of your customers interacting with your products can really help to create a feeling of a community which other potential customers will want to feel a part of by purchasing products from you.
Follow SmBizDoItBetter on Instagram
Rashed has been running his own business on eBay for 9 years and has currently been looking at how to use social media to market a small business business on behalf of eSellerMedia who have free resources for businesses.