Sometimes it seems that all of the media attention is directed toward serial entrepreneurs who build up a company, sell it and start all over again.  This is, of course, one path to a successful career in business.  But, what about the traits of business owners who start a company and run it for the long-term?  Many of us achieve personal satisfaction not from the process of buying and selling companies, but instead from seeing our enterprise grow, building equity and developing long-term relationships  with our team members and clients.
I would suggest that the characteristics of the long-term business owner are a bit different than the serial entrepreneur.  Here are five characteristics of successful long-term business owners:
Treat Your Employees Like a Family
Treating everyone well extends to pay, benefits and conversation.  Be sure to greet all of your employees every day and to compliment them when you see good behavior.  Maintain an "Open Door" policy with your team.  It is critical that everyone in your operation from top to bottom feels that they can come to you if there is a business or personal issue they would like to discuss. Taking the time to talk when they show up at your door also lets them know that you care and take them seriously.  If possible, attend any of your employees' significant life cycle events to which you are invited.  Your employees will appreciate you being there and you will also feel better about yourself.  Small gestures go a long way toward keeping everyone happy.  It is possible to keep a great team together for years or even decades so long as everyone feels they are treated well and fairly.
Keep Up with Industry Trends and Changes
Read trade publications that arrive at your office every month or stay in touch on line.  Frequently, experts in the field will see big changes coming and report on them years before you may understand their relevance.  You can either embrace changes which are coming or get run over by them…the choice is up to you.
Stay in Touch with Your Big Accounts
It is crucial for the "big ones" to know who you are and that you really appreciate their business.  I frequently engage in lunch and learn meetings with key accounts in order to achieve top-of-mind awareness and improve our performance.
Know Your Numbers
Review the important numbers with your CFO, accountant or other trusted confidant on a regular basis. Most business owners know cash flow numbers without thinking about it, but be sure to analyze sales trends and profitability on a continuous basis.  How do these numbers look against last month and last year?  Does something need to be done to address negative trends?
Reinvent yourself and your company
Over the course of 22 years in my role as business owner, at times I have had to become production manager, customer service representative, salesperson, sales manager, marketing manager, strategic thinker and assume other responsibilities too numerous to list here.  My companies have moved from being traditional quick printing providers to internet driven suppliers of marketing, training and other materials.  This kind of flexibility enhances the survivability of any business and also makes day to day work more enjoyable.
There is obviously much more that business owners must do to be successful.  But if you follow the 5 key steps above, you are much more likely to thrive in the years ahead!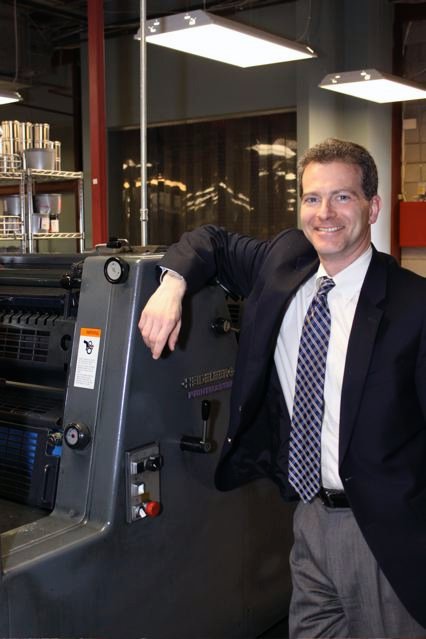 Eric Blumenthal is an experienced business owner/entrepreneur and has owned one or more printing companies continuously since 1991. Mr. Blumenthal has a B. A. from the University of Michigan and a J. D. from Harvard University. Mr. Blumenthal currently owns ZoePrint.com and The Print Authority
Image courtesy tec_estromberg