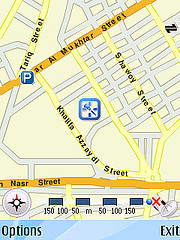 For many small businesses, one of the largest expenses can be managing a fleet of vehicles. This expense goes far beyond the number of dollars it costs to operate each individual vehicle. It includes labor associated with the time it takes to identify the locations of your vehicles and the time to choose the best routes to maximize efficiency. Fleet tracking software gives businesses the ability to choose the optimal route in order to minimize lost time, wear and tear, and high fuel costs.
Minimizing Lost Time
The best way to maximize the productivity of your fleet is to reduce the amount of time lost for reasons such as inefficient routing and unauthorized vehicle use. Vehicle tracking can instantly flag movement of vehicles during non-working hours.Not only does this minimize time lost, but it also can help to reduce liability. These capabilities help you ensure your resources are only used for company purposes. In addition to this, you can view and replay journeys your vehicles make to verify planned stops were made and to review routes for optimization.
Reduce Fleet Operating Costs
Efficiency is key to cutting costs, and fleet tracking provides what you need to optimize the efficiency of your fleet. GPS tracking allows you to set notifications for when a vehicle has traveled a certain number of miles or is due for service to prevent unexpected operating and maintenance costs. For businesses with large fleets, fuel is one of the biggest expenses. Fleet tracking software allows you to know where your vehicles are in real-time and confirm they are on the best route for their delivery. These route-improving tactics can help decrease fuel costs and reduce your operating expenses.
Improved Customer Service
Small businesses rely on loyal customers in order to survive, and customer service is the foundation of a loyal customer base. Knowing where every one of your vehicles is in real time will allow you to get to your customers rapidly and respond to customer emergencies faster. You should also be able to give customers more accurate delivery times because of GPS route tracking and delivery history times.
Increasing Safety
When they happen, road accidents can be an enormous expense for small business. With technology, you can monitor vehicle speeds and create a speeding policy based off of frequency and severity of violations. Reducing the frequency and severity of speeding will decrease your drivers' chance of accidents, which will help to avoid unnecessary costs and unhappy customers.
Whether a small business is looking to reduce labor costs, improve productivity, eliminate unauthorized use or improve efficiency, fleet tracking gives them the ability to accomplish all of these goals. Even though fleet managers cannot be in every vehicle, fleet tracking gives them the ability to make better decisions by having detailed information they cannot get anywhere else.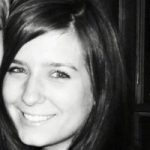 Regan Billie writes on behalf of Fleetmatics, which is a leading global provider of fleet management solutions for small business. With GPS vehicle tracking technology, Fleetmatics helps business to meet the challenges associated with managing local fleets and improve the productivity of their mobile workforces.
Image courtesy Tark Siala