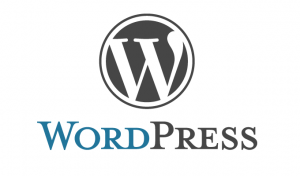 WordPress is one of the most popular platforms for development of websites. It has a host of useful plugins and themes that make it a suitable content management system for different kinds of websites. WordPress is an easy to develop platform and helps in developing scalable business websites. It is a search engine friendly platform and is preferred by most businesses.
Here are top 10 types of websites that the CMS is best suited for:
1. Blog
One of the most common uses of WordPress platform is to create a blog. There are various free and paid themes available for creating a blog with WordPress. Developing a blog site with WordPress is a fast and simple process.
2. Corporate Website
Creating a corporate website with WordPress is cost effective and simple. WordPress provides quite a few business themes, to help you create professional corporate websites with utmost ease.
3. Q&A Websites
WordPress also enables you to create your own Q&A Site like Quora and Yahoo answers. These sites help connect users who have queries and those who have solutions for them. These sort of sites automatically generate huge amounts of traffic as more and more users start to use them on a regular basis. WordPress provides all the features that help in creating a professional Q&A site.
4. Portfolio Websites
WordPress is a suitable platform for designers, photographers and other creative professionals to build their portfolio websites. The platform provides useful plugins such as Envira Gallery that  helps in creating image galleries in WordPress. This helps in showcasing your creative work and portfolio with ease.
5. Websites With Multiple Languages
Many business owners are looking for platforms that can help in creating sites that are multilingual. This is essential for large businesses looking for tapping a global audience. WordPress provides a simple translation feature, that enables its content to be translated in different languages.
6. eCommerce Portals
There are various useful plugins like WooCommerce that help in creation of eCommerce portals with ease. WordPress enables eCommerce business owners to add all the relevant functionalities like online payments and shipping to the WordPress based website.
7. Job Listing Website
Many news sites are benefiting from creation of job boards on their websites. WordPress enables website and business owners to create job listing sites with ease. Employers in your industry can easily post jobs on your site, with this functionality. The WP Job Manager plugin helps in creation of job listing sites using WordPress.
8. Coupon Sites
Many coupon sites catering to specific industries, get a-lot of traffic, by just giving out discount coupons. WordPress makes it easy to develop a coupon based website. The platform provides a variety of theme options that a specially suited for coupon websites.
9. Travel/Hotel Booking Website
If you are looking to create a travel portal or have a hotel that requires bookings to be done online, then WordPress makes it really easy. WordPress provides a plugin called Booking System Pro that helps you easily create a website, with an integrated booking engine.
10. Social Networks
WordPress enables you to build your own social network with ease. You can use the popular WordPress plugin – Buddypress for development of a social network with WordPress.
WordPress makes it simple to add updates and manage any business website. The platform is easy to get started and has a variety of features to offer. Besides that, WordPress sites are highly customizable and interactive.
Ved Raj is a business enthusiast. He writes about startups, remote teams and outsourcing. He is working as a Marketing Manager with ValueCoders, a leading provider of remote development teams.