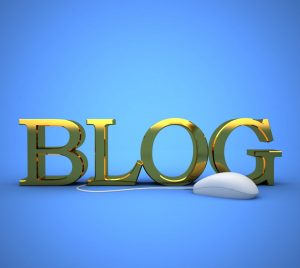 Running a successful blog is the dream of many. You're here because you're looking for help. You see, many people crave for success, and more often than not, money equal success. Blogging has been talked about very frequently nowadays, so many individuals have started to associate business blogs with money and fame.
However, to get that level of success, you need tremendous amounts of work. Not just that. You also need to consume the right information off the web. You see, this article that you're reading right now, is merely a piece of the entire puzzle. Obviously, it will be helpful in case it's implemented properly, yet if you're a complete newbie, you still have long miles to go.
I'm saying this because I don't want you to be naïve. There's no "overnight success", no magic pill, no shortcuts. There's hustle, smart work, and consistency. If you want to be successful with anything, you need to put passion in everything you do. If a business blog is what you truly crave for, here are some insightful steps to starting and growing your own business blog:
1. Find a Niche That You're Passionate About
Starting a business blog is a serious commitment for anyone. If you care to make it succeed, you'll spend countless hours in one field, and one field only. Therefore, you need to choose something that you're truly passionate about. When people read your blog, they need to feel that a passionate person is sitting behind the scenes, not someone who aims for profits only.
2. Establish Your Target Audience
Once you have your niche, you have to figure out who your target audience is. To make this process easier, start imagining the "ideal blog fan". Take this imaginary person and figure out its beliefs, needs, problems, wants, and so on. Try to "get to know" that person. When you write blog posts and publish content, keep that person in mind. Optimize your products and marketing according to your target persona.
3. Think of a Good Business Name
You will need a suitable business name. Make it catchy, easy-to-remember, smart, and maybe even funny.Havea look at some of the most popular brands in your niche of activity and borrow some inspiration.The process of choosing a name is pretty tough, but make sure that you build enough confidence to trust your gut instinct and go with the one that feels right.
4. Domain, Hosting, Web Design
If you want to start a blog, you need to know how to create a website. If you want to skip this process, you may as well pay a web development service to save you the trouble. In case you want to do it on your own, you need to register a domain at one of these domain registrars. Then, you should find a hosting service and link your domain to its webservers. Lastly, find a theme for your blog and start working on it.
5. Create and Distribute Valuable Content Through Your Blog
Steve Michaels, Marketing Executive at Essay Geeks suggests the following:
"Blogs are basically a source of information. People will read your business blog if they find interesting topics about their passions, or if they find solutions for their problems. Obviously, nobody likes to waste time. Therefore, the content you publish must be extremely valuable."
Now think of your target persona (or the ideal blog reader) – would he really appreciate the blog posts you distribute?If you truly believe that your articles are influencing people's lives for the better, then you're doing it right.
6. Build an E-mail List
Blog visitors come and go. Your job is to invite them to join the party later by motivating them to subscribe to your e-mail newsletter. Create an email list using an email autoresponder service, and build an automated email sequence. In simple words, you write as many follow-up e-mails as possible, and you keep them rolling automatically through your e-mail software. This is a sales funnel, and any professional business should have one.
7. Promote Your Business on Social Media
Social media is a powerful weapon in today's times. Business from all over the world leverage social networks in their attempt to grow as brand awareness. Moreover, social media can help you directly interact with your customers in amazing ways. You're one click away from receiving relevant feedback from your blog readers, and you're really one step away from becoming a viral blog.
8. Analyze Your Performance, Tweak, and Optimize
Any online business, whether it is a blog, a service, or something else, needs to keep track of its performance. You must understand how the traffic flows inwards and outwards your blog. For this, there are plenty of free analytic tools that will show you essential metrics.
The key to optimizing a business blog is understanding the indirect feedback that your blog readers unconsciously send to you. You can see what type of articles are read the most, what pages are visited more often, and what elements of your website are damaging your overall business performance.Test, tweak, and optimize until you're satisfied.
9. Consistent Value Delivery
Long-term success only comes if your business blog is consistent with its promise. Considering that you've set some long-term goals for your blog, you should stay consistent and align most of your actions towards achieving that specific goal.
Businesses that stop delivering value to their loyal customers and followers are likely to fail in a short period of time. Why would anyone serve you, as a business, when you're no longer serving them?
Conclusion
If you want to build a valuable business blog, you should truly commit to the process. If you enjoy the process, then this activity is for you. If you don't, there's no reason to chase this forever.However, if you follow our steps, you should be on your right track towards your purpose.Take action, test, re-assess, optimize, and eventually scale!
Chris Richardson is a journalist, editor, and a blogger. He loves to write, learn new things, and meet new outgoing people. Chris is also fond of traveling, sports, and playing the guitar. Follow him on Facebook and Google+.