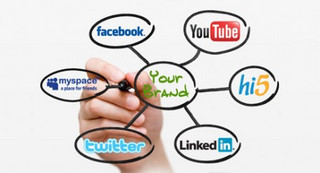 Managing a lot of social media accounts and networks is not an easy task, especially when your goal it's to make them grow. You need to engage with your new followers, and to schedule new content every week, and to work with designers. Most business spend between 1-20 hours every week managing their social. That's why we want to show you how to begin to automate your social media.
What are the benefits of automating your social media?
One of the biggest advantages of automating your social media is that you can boost engagement with less effort. Posting your content at the right time every day can be a challenge, so automating and scheduling your posts will allow you to publish at the optimum frequency on every social network at the most convenient time, and to plan your posting calendar for the next week/month.
Automating your social media will help you create a strategy which will make your content so much more effective. In other words, the key to building a good presence on social networks is consistency. In this sense, automation tools allow you to save a considerable amount of time and effort.
If you are managing several accounts, you will definitely need to save time. So, when you use an automation tool, you will save hours of work, because you can easily schedule days of work in just a couple of hours.
And at last but not least at all, by automating your social media you'll be much more productive!
This way you have more time to improve your work and reduce the chances of making mistakes or forgetting.
Best times to publish content
If you decide to dive in the world of automation and scheduling, we'll talk about a few tips you can use to begin.
Plan ahead the content to be posted in a calendar (Example: plan all the posts to be published next week). This will allow you to save many hours and have a better understanding and control of what you are publishing in every social network.
Don't post the same content to every social network. Facebook, Twitter, Instagram, LinkedIn, etc. They are not the same and their users are not necessarily the same, so it's better if you take the time to prepare content especially to each one of them, or at least "adapt" it to every account.
Take into consideration the right times for publishing in every social network.
Neil Patel, the founder of Crazy Egg, established the following hours for each social network:
LinkedIn: 10 am to 11 am on Tuesdays, Wednesday and Thursdays it's the best time to post here to get more clicks and shares.
Twitter: 12:00 to 3 pm on Monday through Fridays, 5 to 6 pm on Wednesdays.
Facebook: every day from 1 pm to get more shares, and 3 pm to get more likes.
Instagram: anytime between Monday to Thursday, except from 3 to 4 pm.
You can find the times for every social network and the complete explanation behind these times here.  Also, here is more information on automating your posting schedule.
Automate your social engagement
Your content doesn't bring you value just because you post it consistently and in the best times. Your users actually have to engage with it for it to bring you value – duh!
Just as there are many tools to automate and schedule your posts, there are some great tools to automate your engagement. One of them is the Social Inbox, which allows you to check all your messages and notifications. This way you are able to reply to comments, like and share, and most importantly, you won't lose sight of the feedback you receive from your followers, and you'll be able to engage with them at the level you prefer to.
Just remember, although it is incredibly time-saving and productive to automate your posts, you don't want your followers to think you are a robot. You can automate some replies to reach every one of your followers for the first time or when you want to communicate something from time to time, but you also have to keep it real and keep an eye on the notification bar and reply to everyone who interacts with the posts.
Besides using the Social Inbox you also need to know your audience (why are they on that social network?), know what they do when they are away from their social media, be funny, friendly and inspire a reaction in them.
How?
Be creative when you ask questions
Organize fun contests.
They may have a lot to talk with you! So organize a Q&A session.
Connect with a social cause.
Post about current events (this is vital! You need to be talking about everyone is talking. Example: the Superbowl, or the Grammy's).
Recap
Automation is extremely useful, and if you want your social media strategy to succeed, you'll need to start automating and scheduling your posts. You'll save tons of hours of work, it will offer you the opportunity to analyse your strategies for maximum results, it will help you avoid human errors, it's easy to use and it will also allow you to keep monitoring what it's happening with your followers, listen to them, and engage with all of them – no one should be left behind.
There are a lot of automation tools out there, and most of them are very good and basically do the job. As per my personal opinion, eClincher is definitely one of the most complete I've found. Give it a try, and if you found this article useful, or have something to add, leave a comment and let's start a conversation!
Ben Kazinik (@eclincherrocks) is an inbound marketer for eClincher, the world's most powerful social media management platform. He enjoys hiking, cooking, soccer, and visiting his family around the world. Email me at – ben@eclincher.com