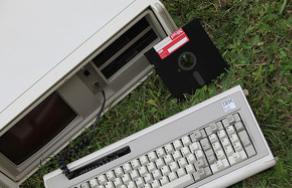 Having an online business has become increasingly popular over the last few years and there are many reasons for this.
These include:
Easy to set-up
If you work from home you have no need to commute anywhere
You give yourself the opportunity to access a worldwide customer or client base
There can be relatively smaller overheads
One thing you should consider as an online business though, is the software you use to ensure your company is as efficient and as effective as possible. Utilizing different software is a great way to boost your communication and administrative elements of the business, especially for small businesses.
Here are five different types of software that will help to improve the day-to-day operations involved within your online business.
Accounting Software
Many people rely on Excel as their way to keep on top of accounts and finances but this isn't necessarily the best way forward. In fact, there are a number of low cost accounting software packages that can be either cloud based or downloadable, enabling the process of finances to be completely effortless. These can save you time too and we all know time is money!
Accounting software can help you track different things too, which include:
Your revenue, plus any trends you notice
Track costs, income and outgoings
Helps you keep on top of your tax
Excel is one of the most common options, but utilizing proper software could save time and money, paying for itself in the long run.
Email Software
This is one of the veteran types of software, but yet it is still a gem in our eyes. Although many businesses have tried to veer away from email communications, it still remains as the most prolific way to communicate for businesses online.
If you don't already have Outlook on your PC, you can easily download an open source email client. One of the biggest benefits to an email client is that it will allow you to send and receive from more than one mailbox.
It is also useful for when you need to find an old email from a month or two ago since you can search through archives or organize your emails into folders in any way that you wish. As with all email systems, you can work away whilst your emails tot up in the background too, which is always useful.
CRM Software
A CRM (Customer Relationship Management) system does exactly what it says on the tin. CRM is an effective way to manage your contacts through categories, groups or individually to make it easy to find who you need to contact.
Other organizational tools include setting up calendars, keeping on top of important leads and keeping a history of communications or notes.
Arguably one of the most priceless pieces of software your business can have, regardless of their size; CRM software can be integrated with your marketing tools and financial software too which is a huge bonus and makes them even more useful.
Instant Messaging Software
Skype is a perfect example of this and although many people only use it to contact relatives in other countries, it can also be used for business too. Instant messaging software means that you can forget about waiting for a colleague to reply to an email, and expect a reply instantly. This can streamline outstanding tasks or speed up the whole communication process.
Another benefit is that if you do have another franchise or business in another location, you can have a web camera chat with them which is free, unlike a phone call where you just have a voice and a phone bill at the end of the month.
Another use for this software is the ability to share your screen with a client or customer so that they can see exactly what you see – this is a great way to have a virtual meeting, especially if traveling is difficult and it makes tech support much easier!
Summary
Just as a builder needs certain tools in his toolbox to be able to do his job effectively, an online business needs to utilize certain software tools in order to improve productivity, efficiency and in turn, finances.
Having the right software implemented in the right way will allow you to free up a lot more time too, so you can spend extra focus on recruiting new clients and customers.
Hi there, my name is Mike Spalding, I work and write for www.advantage.co.uk, I am a business and IT consultant and I love helping businesses to get more out of their IT. I specialize in CRM integration and I work extensively with MS Dynamics. Thanks for reading my post and please visit our site to learn more. Image courtesy Bruno Cordioli