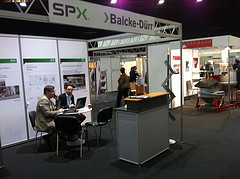 It's estimated that you have around three seconds in which to turn passers-by into potential customers. In those three seconds, it is vital to grab that person's attention, and turn them from an apathetic browser to an actively interested shopper. Signage is one of the most important ways to accurately convey a message to your customers, and with such a small window of opportunity, it's vital to ensure that you are getting that message across effectively.

Is It Easy To Read?
One of the major mistakes most companies make time and time again is cramming too much information into a small space. Remember, although potential customers make their minds up in around three seconds, if your sign isn't aesthetically pleasing immediately, they won't even bother to give it that amount of time. If your sign is packed full of text, and people have to slow right down and examine it closely to extract all of the pertinent information, quite simply put, they won't bother. If a sign is so jam-packed full of text, images, small print and exclamation marks that you can't take it all in, it needs to be completely stripped back and simplified. For a standard information sign, the tried and tested formula is: one image, one headline and a few bullet points featuring only pertinent information. A sign for the entrance to a shop or exhibition should be even smaller, more direct and simple. Sometimes just one or two words, made bold and clearly visible is the perfect way to draw customers inside to seek further information.
What Are You Saying?
Now that the style of your sign is decided, and not overloaded with unnecessary text and images, just what is it that you are trying to say? You cannot underestimate the importance of simplicity when it comes to effective retail signage. Avoid trying to say too much at once, or make confusing or ineffective statements. Be clear, concise and direct with the message you wish to convey, leaving the reader in no doubt whatsoever about what it is you are trying to say. Write down the initial message you wish to get across, and then rewrite it in as few words as possible. Repeat this process until it cannot be refined any further, and you will have the perfect message for your sign.
The Importance Of Quality
Having a professional quality sign doesn't mean that you will have to splash out huge amounts of cash. Equally, a homemade sign scribbled with a marker pen won't do you many favors either. Think of how you want your business to be represented and try and achieve that quality to a budget that suits you. When choosing your color scheme, try not to be too wild. Simply pick two, or at the most three colors to use: one for the background of the sign, one for the text and an optional third for any highlighting.
Placement Is Everything
The placement of effective retail signage is a combination of knowing where to try and catch people's eye, and not blocking any of the essential parts of your shop, premise or exhibition. Think of how a potential customer will approach your store, and where your sign will be the most effective. Once you've chosen the perfect location for your sign, make sure you reassess it from the point of view of the customer. The use of a retail signage agency to help ensure your business has the most effective signage possible will increase customer interest, footfall and sales as a direct result.
Reno Macri is a Managing Director at UK based event marketing company, specializing in branding services like stand design and build, outdoor retail signage, graphic productions, print management and much more. He has been working in exhibition industry since 2 decades. He would love to share thoughts on upcoming marketing trends. You can connect with Reno on Linkedin.